Esomeprazole Micro Pellets Manufacturers
We are leading Esomeprazole Micro Pellets Manufacturers, Suppliers and Exporters in Hyderabad, Andhra Pradesh. Our range esomeprazole micro pellets and granules are providing effective solutions to optimize the delivery of varied pharmaceutical pellets. Pharmaceutical pellets offer many additional features when compared with additional tablets. Ravoos Laboratories is a fast-growing pharmaceutical manufacturing company established by an expert team of professionals with over decades of experience in the pharmaceutical industry with specific reference to the development and manufacturing formulation intermediates of several modified release solid oral dosage forms.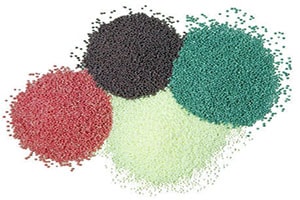 Pharmaceutical Formulation Intermediates:
The present invention or esomeprazole micro pellets manufacturers describes pharmaceutical formulation intermediates suitable for oral administration of esomeprazole pellets and methods of pharmaceutical formulations manufactured by the production of micro-granules which is containing esomeprazole magnesium dihydrate. Esomeprazole is a proton pump inhibitor(PPI) which reduces acid secretion through inhibition of ATPase in gastric parietal cells. By inhibiting the functioning of this enzyme, the pharmaceutical drug prevents the formation of gastric acid.
Offered Pharmaceutical Pellets:
Omeprazole Pellets
Esomeprazole Pellets
Lansoprazole Pellets
Itraconazole Pellets
Indomethacine Pellets
Pantoprazole Pellets